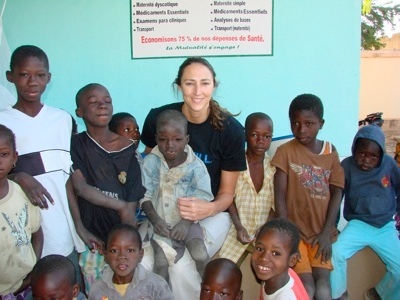 As I alluded to in my introduction to this trip, Mali is orchestrating the largest integrated health campaign in the world. Translation to my sports readers . . the DREAM TEAM of health campaigns. Any time you get a group of All-Stars together, whether they are the best athletes in the world, or public and private organizations dedicated to various health initiatives, leadership becomes the deciding factor in the over-all success. Essentially this campaign could be the greatest "pick-up game" ever played in the health field (with incredible players, but no real direction), or it will be known as the "gold-medalist"– the most productive distribution of targeted health care needs to a country.
In my opinion, the Mali Ministry of Health is Red Arabauch, of this Dream Team, as it is leading the charge with both human resources and financial support. This is important for two reasons, the first of which is that it is much more difficult to help someone who is unwilling to help themselves. In this case, the national government has already established the groundwork to make this a campaign a success. Secondly, when you are pooling the resources and expertise of so many "big-time players" (in this case it would include the UN Foundation, Malaria No More, PMI, WHO and many more) there must be a organized and qualified voice to take the lead, a voice that not only knows the qualifications of the players but that also has a pulse on the community.
As we all know, teamwork is essential to success. I have been amazed at the willingness of these "players" to work together. No egos, no conflict of process or policy, just a willingness for everyone to do their part and also to defer to their teammates in areas where they are more qualified. As we launch this campaign, I am filled with a sense of anticipation.
There is something exciting about putting our best team forward in this ground breaking effort. Knowing that at the end of this week it is not a gold medal we will attain, but rather the knowledge we are not only saving thousands of lives but we are also creating a blueprint for many more successful campaigns to come!