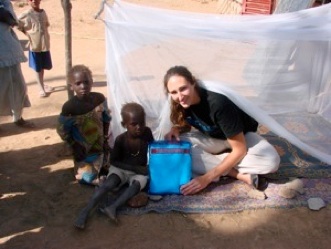 Nothingbutnets is the UN Foundation's global grassroots campaign to help eradicate malaria. The NBA/WNBA were founding partners, and likewise I have been a spokesperson since its launch in December of 2006.
Check out the photo journal of my trips:
FACTS:
*A child dies of malaria every 60 seconds in Africa
*Malaria is transmitted by a mosquito that preys at night
*Children under the age of 5 and pregnant women are the majority of deaths by this disease
*Children must get to the hospital within 36 hours of contracting the disease
*Sleeping under a long-lasting insecticide treated bed net can reduce transmission up to 70%
YOU CAN HELP
*A $10 donation goes to the manufacture, distribution, and education of a net.
*SEND A NET = SAVE A LIFE!!
Click here:


And join my net-raiser team today!